Nunhead's Voice – Information for prospective Trustees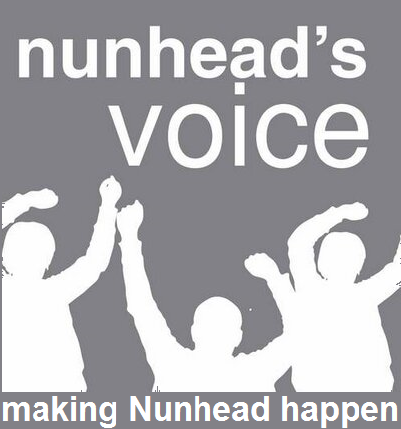 Who we are
Nunhead's Voice is a local community organisation in Southwark, in South East London. We exist to promote the interests and enhance the lives of local residents and communities in our area. Operating as a charity since 2015, our turnover was £92,000 in 2018/19.
What we do
The main focus of our activities is around The Green Community Centre in Nunhead, which opened in January 2016 in a new, purpose-built venue. Nunhead's Voice is responsible for the management of the centre, which provides our principle income stream through commercial hire of rooms for private parties and regular activities. We host a diverse programme of activities from children's arts, music and drama to yoga, taekwondo and fitness classes.
The centre also acts as a base for our own charitable activities and a programme of free community events throughout the year. We run an active and popular weekly programme of social and wellbeing activities for older residents, as well as an annual Big Lunch, Older People's Celebration Day and events themed around Black History Month.
We have developed a number of collaborative partnerships with other charitable organisations hosting a weekly Dementia café with the Alzheimer's Society; arts activities as part of the Nunhead Art Trail and the Nunhead & Peckham Free Film Festival; and Films for Food screenings in support of our local food bank. We are developing new partnerships with local health providers, piloting 'social prescribing' to improve the health of local people and overcome isolation. Our priority for the current year is to increase our offer for young people.
Our Board and governance
Our Board of Trustees meets bi-monthly to provide strategic direction and oversight of charitable activities. The Board is supported by a Finance Sub Committee and Community Events Committee, which meet in the alternate months.
Our staff team
A Centre Manager provides leadership of our operations, supported by six part time staff.
What we are looking for
We are looking to strengthen our existing Board of seven Trustees, in anticipation of the departure of our current Chair, due to relocation. We are keen to recruit Trustees with a strong local commitment and a desire to make a positive contribution to their local community.
Following our most recent Board Skills Audit, we are specifically looking for Trustees with skills in strategic and business planning; legal; and human resource management. We would also welcome interest from people with the ability to exercise strong financial oversight.
What we can offer you
This is an exciting time to join Nunhead's Voice. Over the past four years, we have built from scratch a sustainable organisation, with a stable turnover and growing staff team. As we refresh our charitable strategy and business plan, Trustees will have a great opportunity to shape the future direction of the charity, gain practical experience of leading a community organisation and help us make a real difference for the people of Nunhead.